Powerful stories of hardship, triumph and forgiveness from a sixth-generation daughter of the Deep South.

In the prologue to her new book, High Cotton, Kristie Robin Johnson lets us know, "I intend to write from a truth so stark it is both hard to look at and difficult to turn away from." And write from the truth she does. In the midst of rising global consciousness about institutionalized racism and a violent backlash against it, the release of her collection of personal essays offers a much-needed, nuanced perspective on the highs and lows of Black life in the United States.
Johnson's own fraught history as a sixth-generation daughter of the Deep South stands as a testament to the generational trauma that marks the profound, ongoing legacy of American slavery and Jim Crow. In her first essay, "Dope," Johnson chronicles her mother's 22-year addiction to crack cocaine, which began with the death of her husband, Johnson's father, who died when she was a young girl. Growing up in the shadow of her father's death and the gradual slide from reliable functionality of her mother, Pat, Johnson found salvation first in academic achievement, then religion, and finally in the comfort of the arms of another teenager, a young man who sold drugs, whose mother was also an addict. Her next boyfriend, another dealer, was behind bars when she gave birth to their son. She reflects:
"The thought that siphons sleep from my nights is that Pat would've
been the perfect mother minus the disease of addiction. Sober Pat was the ideal matriarch."
Pat Johnson died in 2006, just shy of her 56th birthday. Perhaps, her daughter muses, if her addiction had begun twenty years later, rather than in the '80s, she would have received more sympathetic treatment, more effective rehabilitation in a less criminalized environment. Though this tragic aspect of her mother's story frames the book's narrative, Johnson doesn't veer into the sentimental. Instead, she explores the paradox of simultaneous strength and vulnerability that has marked her experience as a Black woman living in the United States.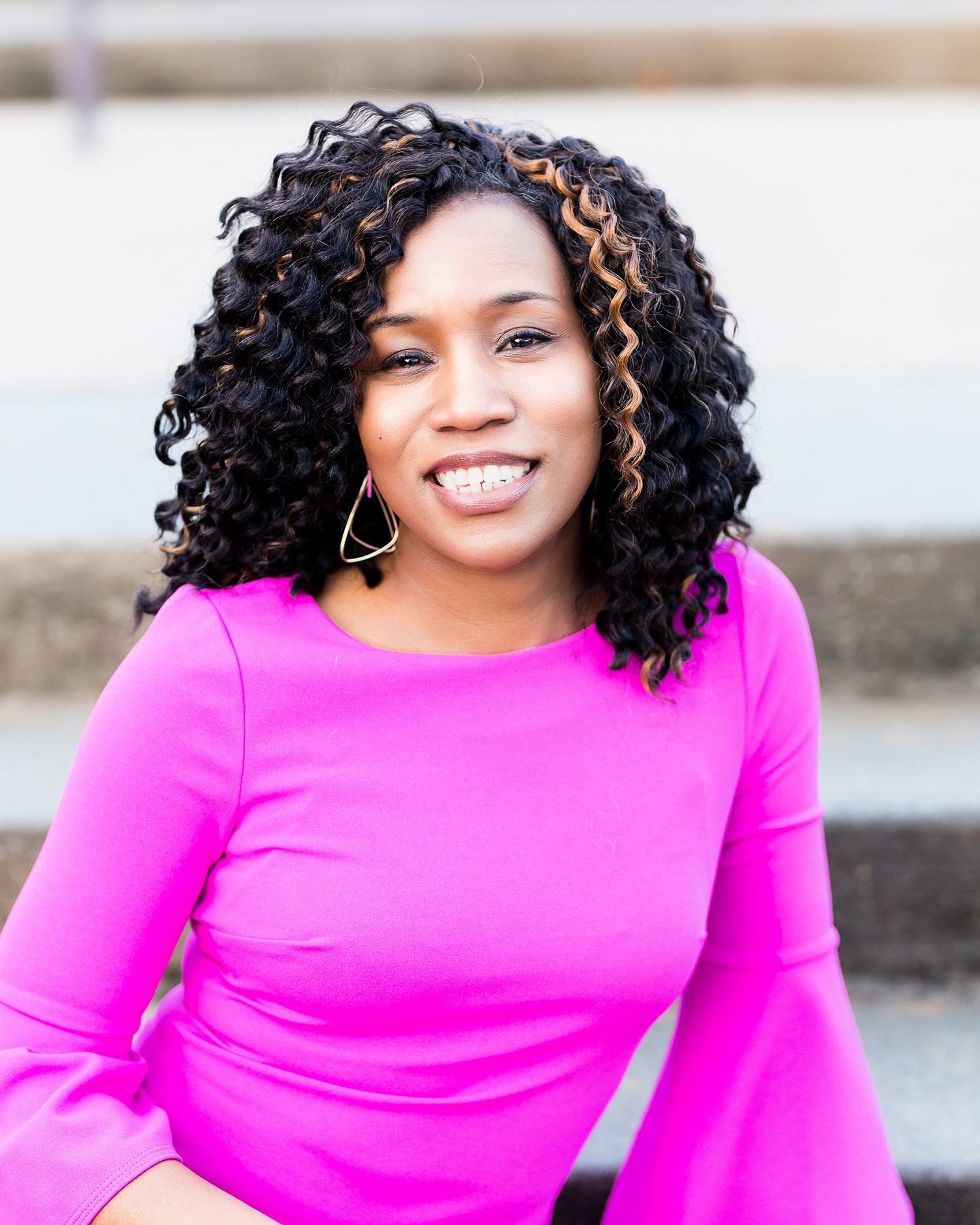 Ashley Marks Photography
As she highlights different aspects of her life, Johnson's stories conjure a wide range of feelings. With influences ranging from Tupac Shakur and Mary J. Blige to Maya Angelou and Audre Lorde, she recounts a marriage and divorce, and the subsequent challenges of single-handedly raising two boys, one of whom is autistic. She also chronicles her path to independence and professional achievement. Along the way, she probes the joys of friendship, the indignities of financial hardship, the lure of sex and romance, the daily struggle to find joy and transcendence amidst a generations-old national legacy of racial injustice, and all the distortions and misconceptions that go along with it.
At such an uncertain and dynamic time in history, when what is needed more than anything is compassion toward those most different from us, Johnson offers an intimate portrait of her life that burns into our hearts in a way no political slogan ever could. Her narrative is at once illuminating and reassuring as it tracks a journey of triumph against tremendous odds. It reminds us that we all have the capacity to harness the powers of love and forgiveness to confront the difficulties life throws at us.
To learn more about Kristie Robin Johnson and High Cotton check out raisedvoicepress.com and kristierobinjohnson.com
---
Deborah Oster Pannell is a freelance writer and editor who collaborates with other writers, artists, and creative entrepreneurs to develop and promote their projects. She is currently working on a collection of stories and poems about grief, parenting, and sexuality, which, as it turns out, are not always mutually exclusive.

Please feel free to contact us with any comments or questions.