Her daughter's chronic illness inspired this Solo Mom to become a writer.
At night I settled into my down comforter-covered bed holding my journal in one hand, knowing I at least had a few hours undisturbed by my daughter's pain. Opening it, I gripped the pen inside and began to record the day from my best recollection, in dream-like prose. My life had become unrecognizable, and writing every night proved that I was still alive on the inside. My sixteen-year-old daughter's illness stole our regular lives, leaving us with a series of daily activities as intense as hospital protocols. I, the caretaker mother, was also single. The heavy weight of her life in my hands dictated my day and night.
Writing took on mythic proportions. I imagined the bacteria to be intelligent and stealthy and it was. It drove our world for years. My writing routine was the structure that glued the day and night together like a book binding. I relied on it for my sanity and hoped dearly that I would write myself back into a happy life out of the threat of death that the illness posed. Creative release felt good, I could put on paper what was really happening.
There was so much I didn't know. Was she going to feel better? Would she have less pain and swelling if we did this or that? Would she find her way to having stamina again in place of constant fatigue? Would she live?
I wrote my way into sleep every night, hoping I would continue through it all, a writer who could bridge the gap of life and death, who could write herself out of stress. I hadn't intended to become an author but this is how my memoir, Dancing in the Narrows was born, out of hope.
I joined a writing class, my once a week, single mom, escape. Fellow students in my first writing class at Writing Pad LA wondered, "Where are you in the story?" It turns out I wrote the closest scenes of my daily life looking outward, thus my daughter was the only character in the story. This is how traumatized I was. I couldn't see or feel myself in the writing. I'd become invisible. As I grew new skills in the craft, I emerged as the main character through which the reader could sense the life I was living, scene by scene, condensing a ten-year period into a "searingly honest" memoir. My journal writing transformed from unfinished sentences of prose and lines of poetry to full blown scenes. I found my writing voice and aimed it into a narrative. Words became scenes, then chapters. In the end, the arc of the story revealed itself: A single-mom duet with her daughter during adolescence and womanhood.
It's thrilling to craft your story with pivotal scenes that reveal what changed in you. What really transformed you, beyond what you could ever tell someone in conversation. Like the wind shaping sandcastles.
My writing routine is to get up and do Kundalini Yoga and Meditation and start my day in balance. I also write in my mind when I am walking around or ingesting a movie featuring a character that resonates. One time I watched the movie My Left Foot over and over until I could say the mother's lines by heart. She mirrored me, she met her hardships and stayed kind and strong, a force of good mothering.
Being a Solo Mom meant carrying all the roles myself. I brutally protected my daughter's life and right to be a young woman but was too worn out at the end of the day to be sad about what I was missing. The illness made it too hard for others to be there for us. It is no one's fault, but I was alone in this insidiously difficult, confusing task to protect, care and somehow maintain joy every day. Writing as a single mother while fighting to save my daughter's life was a journey of blind faith and self-discovery that I hope will inspire others. You can learn more about my New Release Amazon Best Seller, Dancing in the Narrows at annapenenberg.com .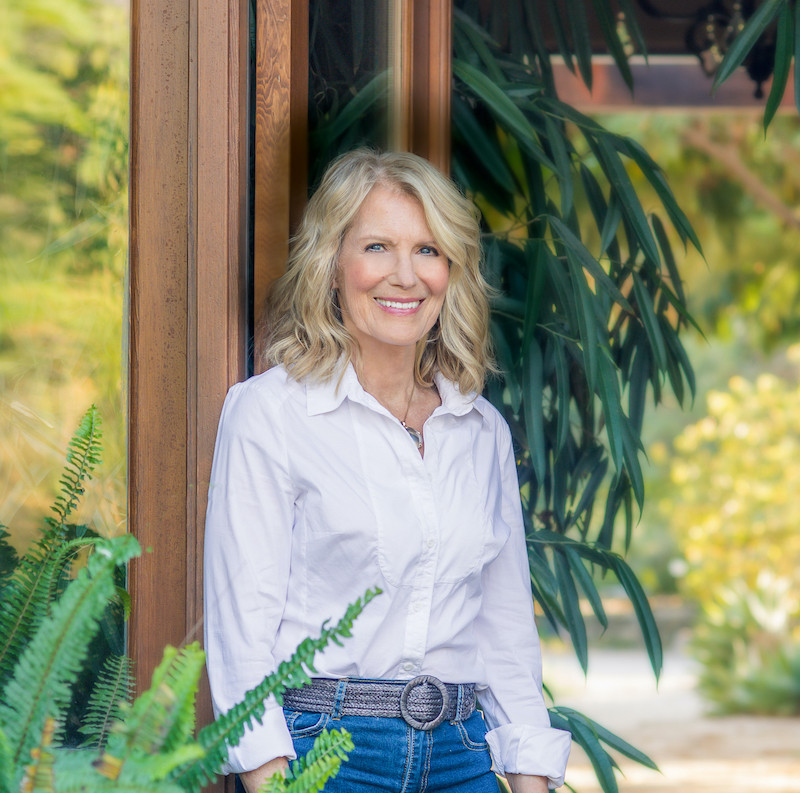 ---
Anna Penenberg works with individuals and families affected by trauma. A healer by nature and training, her approach integrates neurobiology, psychotherapy, and wisdom traditions into personal pathways of re-patterning. Anna holds a BA in Psychology and MA in Dance Therapy from UCLA, with certifications in Marriage & Family Therapy, Body-Mind Centering®, Infant Developmental Movement, and Kundalini Yoga & Meditation. She is the mother of two adult daughters and lives in Topanga, California. New release, Amazon Best Seller, Dancing in the Narrows is her first book.