Four personal journeys that are sure to inspire
From entertainment to politics to activism, a light is shining brightly on women of color, especially African American women. What may appear to some as a cultural phenomenon is, in fact, a long-standing history of not only enduring but also overcoming. And never before have we seen the proliferation of Solo Moms of color shattering the oft-told tale of struggle, despair, and hopelessness. Among us are living, breathing examples of such women who have transcended the worst of circumstances, including teenage pregnancy, abuse, cancer, and generational poverty, that easily could have have broken them. These women, who pressed on and pushed through, have gone on to become astoundingly successful mothers and entrepreneurs who are healthy and whole in mind and spirit. Theirs are stories to be told. Theirs are stories of which we need to hear more. And it is because of such women that we are reminded of what is possible in a world that has promised only the impossible when it comes to being a woman of color who parents alone.
"I Needed to Believe in Something Larger Than Myself"
Cashmere Nicole's story is one that defies those commonly told of single mothers. She birthed a baby girl at 16 years old, completed high school in three and a half years, and entered a bachelor's-degree nursing program at Indiana University when her daughter was only two years old.
Harkening back to her childhood entrepreneurial calling, she had the idea to start a business, inspired by her love of pastries and makeup, that would counteract some of the ugliness she observed in the world—one that would manifest her belief in God, inspire people to care about others, and remedy her dissatisfaction with cosmetics then on the market for women of color. After researching makeup production, and with her own investment of no more than $1,000, Nicole started the Beauty Bakerie brand. She went from selling her makeup on a website, then in a boutique, and currently in Forever 21. Most recently, U.S. Olympic gymnast Gabby Douglas has been promoting Beauty Bakerie products. In 2017, Beauty Bakerie remarkably acquired $3 million in funding from Unilever Ventures to further the brand's expansion. Beauty Bakerie is now a multimillion-dollar company, with its products sold in 100 countries worldwide.
But amidst all of Nicole's incredible success, she has relied on her faith. At the age of 27, she underwent a double mastectomy following a breast cancer diagnosis. Nicole credits her mother's support as the reason for her survival. Nicole is currently in good health and recognizes the magnitude of her blessing, which is why every month she goes to the GoFundMe online fundraising website and randomly selects a person who is battling a health crisis and donates money to him or her.
Recently, Nicole was asked to share her thoughts about how her daughter has inspired her tremendous business success and the role faith has played in her life:
I just didn't think it would be fair to my daughter to pout about things. She was the baby, not me. If anyone should cry, it could be her, but not both of us. As her mother, I was called to be her leader, her life guide, and her strength. She didn't ask to be here, nor in this situation. Whether I fed her or someone else did, the fact [was] she [had] to eat. So I would fight the knot in my throat. I would raise my voice and speak up when I really didn't want to—when it made me uncomfortable. I love her, and I am willing to move mountains for her, but [progress] required faith, honesty, and hard work. First, was prayer. I needed to believe in something larger than myself. I had to be truthful with myself about where I was, how I had gotten there, and where I wanted to be—that was going to be my largest challenge. If I could get past that point of discomfort, glory would be on the other side. And it was.
Nicole also shared one of the biggest lessons she has learned on her journey that she hopes to impart to her daughter:
I've learned [support] comes in waves and has more to do with where people are [on] their [own] journeys. I saw this quote once [that] said people can only meet you [as far as] they've journeyed themselves. I'm thankful for those who support me—family, friends, and my own daughter who has been a phenomenal support. But I'm also thankful for those who couldn't or didn't [support me] because I learned that we are all on different journeys. That lesson is so important for my daughter, nieces, and nephews to understand. I think sometimes when you're [parenting] solo, you can be saddened by the perceived lack of support and that can discourage and deter you. But things don't happen to you; they happen for you and for [others].
"Resiliency Is Just in Me"
Life for Angela Rivera "ain't been no crystal stair,"' as Langston Hughes once wrote in the seminal poem Mother to Son. At the age of 12, she ran away from home and soon after met her now ex-husband, who was the uncle of a friend. After several years in an illicit relationship, they married. (She was 18 years old, and he was 41.) And by the age of 20, she was the mother of their three children.
After enduring years in a dysfunctional and abusive relationship, Rivera decided to abandon her share of their lucrative business and exit the marriage nearly destitute. She left with her children and vied to begin again. Health and wellness became Rivera's passion. Determined to share her passion for cooking and healthy eating, she enrolled in the National Gourmet Institute in New York City. She worked various entrepreneurial part-time jobs (including as a yoga teacher at my son's day care) as she grew her business and reputation as the natural food chef for her company, Healthy Chef Lady. She was equally as steadfast in her emotional healing. After years of studying Buddhism, attending dharma talks, and participating in therapy, in 2010, Rivera found love when she met her now fiancé and father of her fourth child. He, also a chef, and Rivera have co-owned a Rockland County favorite, Halo & Horns Catering and Events, since 2015 and are the in-house caterers for the Union Arts Center in Sparkill, New York.
When recently asked how she has been able to harness the resiliency she has throughout her life, Rivera explained:
I credit my resilience to all the obstacles I've faced since birth—from having a mother who left me when I was six months old to being raised by great grandparents who didn't have much to surviving parents' decisions, which weren't the best and created one situation after the next. I learned to adjust to different circumstances whether it was my mother's alcoholic husbands or my father's abusive wife. The resilient part of my psyche was exercised from a very young age and throughout my life. Resiliency is just in me.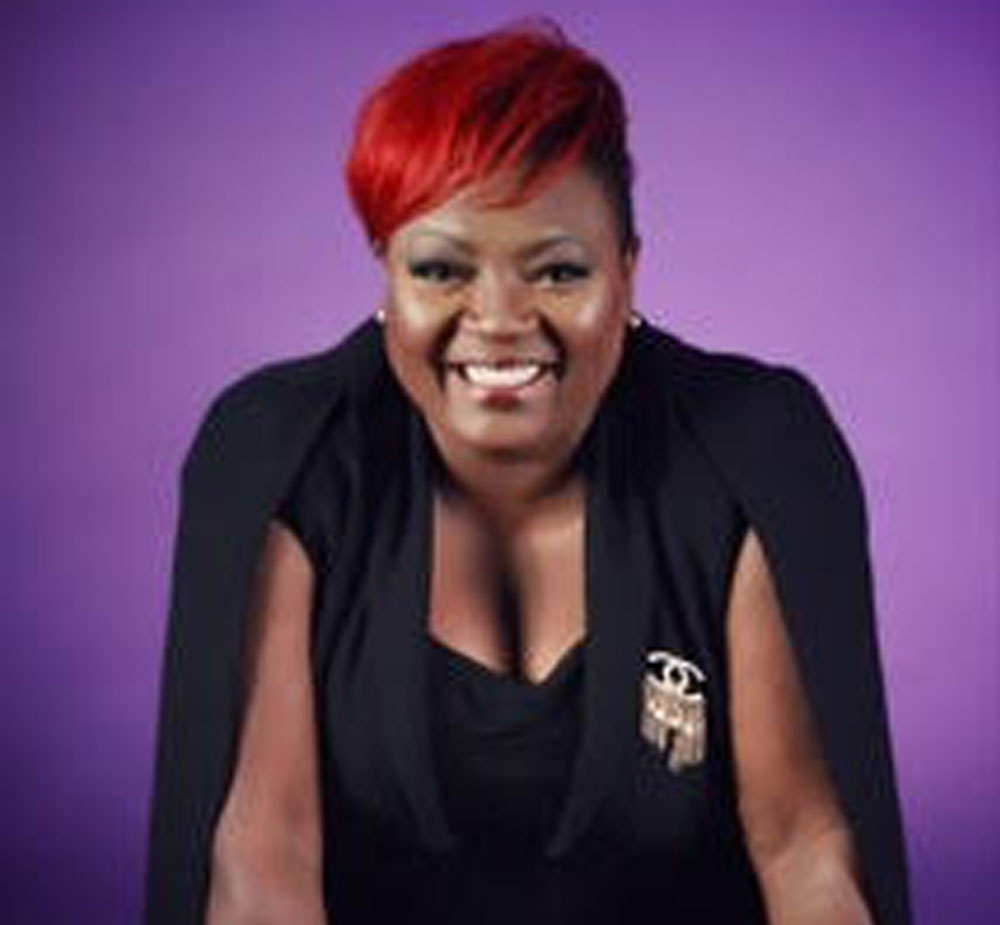 It Takes a Village
It's no wonder that Denise Wiggins is in the business of helping women become more of themselves. Once a Solo Mom herself, she birthed her first child at the age of 19. Wiggins subsequently married and had two more children. She left her then-husband after a transient existence with him that included ongoing mental, emotional, and financial strife. With her three children in tow, Wiggins relocated to be closer to her mother in Washington, DC, where she worked two jobs to support herself and them. Unable to withstand the high cost of living in DC, Wiggins moved to Raleigh, North Carolina, where she earned a living working on real estate loans. But with the market crash and recession of 2008, she found herself, again, starting over.
Living off of savings, Wiggins began attending entrepreneurship meetings where she met women who were flourishing in the behavioral health industry. The women shared their knowledge of the industry with Wiggins while she studied the industry further by researching as much as she could about it. Wiggins figured out how to draft policies and procedures, considered staffing, and identified state requirements for operating a behavioral health business. She ultimately received state approval and opened a business for which she had a staff that included a licensed therapist, a doctor, and a social worker to go into the community to provide services to people suffering with a behavioral or substance-abuse problem.
And that was only the beginning for Wiggins. In 2014, following the success of her two behavioral health companies, Wiggins started LipSynk Cosmetics. After numerous women began reaching out to and soliciting her advice and opinions on Facebook, she got the idea to do makeovers for women. Wiggins's assistant would call shelters from all over the country and note the sizes of various women. Her team of eight would then travel to the women and perform mind, body, and spirit makeovers that included brief counseling sessions and vision-board creation. Wiggins has since established the Solo Moms Foundation, which provides clothing, employment, financial, and parenting advice and support to single mothers.
But it is from her mother whom Wiggins first learned about the significance of tribe in the life of a single mother. During a recent interview, she recalled:
My mom has been my rock on my single mom journey and on my road to entrepreneurship. She has been my driving force. A lot of times, we can't do what it is we want to do when we are a single mother trying to become an entrepreneur. I am so grateful that my mother was able to come and take care of my children as I started my company from the ground up. She was that rock. When I traveled, my mom (she was retired) would come and stay two and three weeks at time and take care of my children (who were in middle school at that time), go back home for a week, and then come back to us. She would stay for as long as I needed her so that I could build my business.
"There Is No 'Can't'"
Even amidst the worst of circumstances, the queen in LaSonya Alexander Frazier has always shone through. Following the suicide attempt of one of her sons, Alexander Frazier, who is a Solo Mom of seven children, found herself unemployed after her job would not allow her the necessary time off to deal with her family crisis. The fallout from Alexander Frazier's unemployment led to her, who once worked for a homeless shelter, living in one with her children for three months. While living in the shelter, Alexander Frazier obtained her license to sell insurance. Referred by a counselor from one of her children's school, she connected with Catholic Charities, who assisted in helping her find a home.
But it was in 2009 that Alexander Frazier's life purpose was solidified. Gifted with a $2,500 ticket to attend a training by motivational speaker James Malinchak, Alexander Frazier was told by Malinchak that she needed to come up with a name for the organization that she had created because she had a gift for which she would one day be highly compensated. By day two of the conference, Alexander Frazier's organization had its name—MomsCanDoItToo, which subsequently became MomsCanDoIt2 (highlighting the fact that single mothers commonly do the job of two parents). Through her organization, Alexander Frazier assists women who have survived domestic abuse, health crises, and incarceration with employment reentry. She provides professional attire, hair and makeup services, résumé review and editing, interview preparation, and help identifying child-care options.
Alexander Frazier not only is an advocate for Solo Moms but also was crowned the 2017 winner of Ms. Illinois American Elegance Pageant. She was discovered when the pageant director found her Facebook page and reached out to her. The director encouraged Alexander Frazier to enter the pageant because she was not only beautiful but also doing significant work in the community, and they were eager to help her advance her cause. And it is as the founder of MomsCanDoIt2 and Ms. Illinois American Elegance that Alexander Frazier has since been thriving.
When asked about her resiliency as an African American Solo Mom, Alexander Frazier maintained that she is just one of many who have persevered and overcome. She explained:
Black women are resilient. It goes back in history to Harriet Tubman. You look at Michelle Obama and her resiliency, her stance, her composure, her passion, and her work in the community.
These are women whom I aspire to be like. I think [resiliency] is part of black women's history. We're strong, resilient, and we're determined—especially the mothers. I pattern myself not only after black women in history but also after my mother. My mom was not only a single mom of five but also a single mom of two handicapped children. My sister was hearing impaired, and my brother had cerebral palsy. All of us have turned out to be pretty awesome, so I got firsthand experience from a super strong, determined black woman. The movie Hidden Figures shows how black women played an intricate role in space travel. People are becoming more aware of our history. Black women push, survive, and make things happen. There is no 'can't' in black women's vocabulary. We have no choice but to push forward. That's how we are built. And it often works for us in every aspect of our lives.
Do you know a Solo Mom whose resilience and fortitude deserve to be recognized? Contact us!
---
Terri Linton, ESME's Incarceration Resource Guide, is a graduate of Sarah Lawrence College, where she is currently pursuing a master of fine arts degree in creative nonfiction writing, and a graduate of Rutgers School of Law-Newark. Terri is a freelance writer and professor of criminal justice. She hosts and produces the podcast She Roads with Terri Linton, where she interviews women about their journeys of endurance and resilience. Terri's writing has appeared in Ninth Letter, HuffPost, Motherly, and Mamamia. You can connect with her on Facebook, Instagram, and Twitter.