Daniel Kaluuya: "No Pressure to Be Anything Except Honest"
---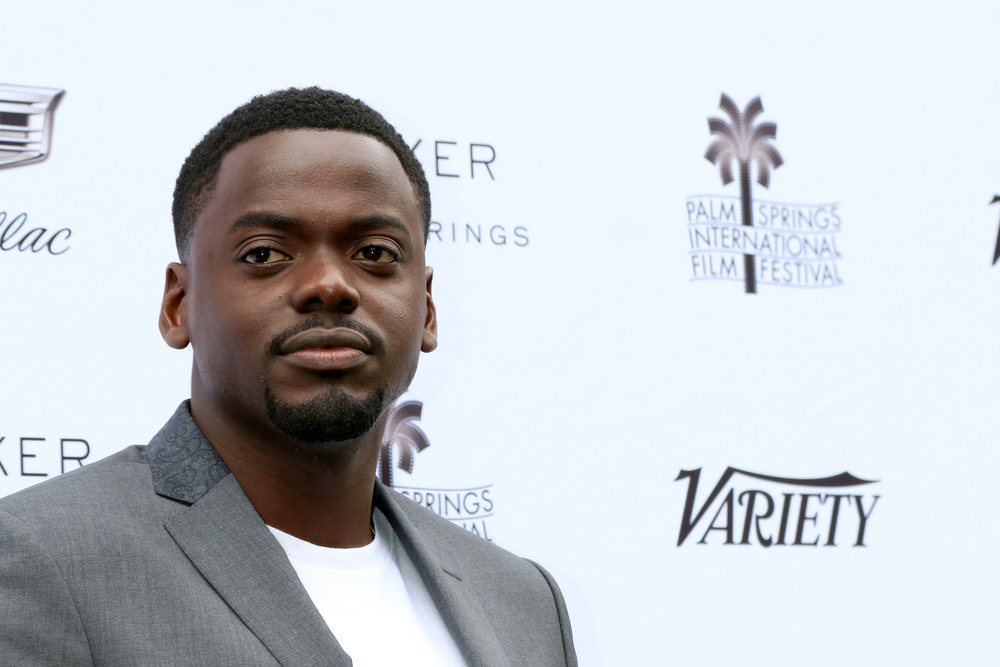 Image credit: Kathy Hutchins/Shutterstock.com
Acting wasn't a given for Academy Award–nominee Daniel Kaluuya; for this child of a Solo Mom, it's been an interesting journey. Kaluuya grew up in north London with his mom and an older sister; his dad lived in Uganda. Kaluuya has said he didn't connect with that side of his family until he was 15, which left his Solo Mom doing the heavy lifting when it came to raising her son. Poverty was a part of life: "I lived in hostels until I was two years old, and then [mom] got a home in Camden, where I grew up. She was on benefits for a long while, which is what Americans call welfare," Kaluuya wrote in a 2017 "Early Works" piece for Vice. When a primary-school teacher described Kaluuya as a "very busy" child and recommended acting as a way to work off some of that extra energy, Kaluuya's response was to write a play. He was nine years old. "The teacher said I was difficult," Kaluuya told the New York Times in January 2018. "I thought, 'I'll show you.'"
But though the play won a local competition, Kaluuya didn't immediately embrace theater. Kaluuya and his family lived on a council estate, which is essentially the British version of a housing project. "If you are from the estates, you don't say [that you want to act]," he said. "Actually, the biggest problem is that you don't know it's possible. You don't have the vocabulary, conceptually, to articulate that wish." So he played soccer.
Eventually, though, Kaluuya returned to acting through improvisation classes at the Anna Scher Theatre. The neighborhood facility offered affordable drop-in sessions, and improv was a revelation: "Being young, working class, and black, everything you do is policed," Kaluuya said. "If someone hits you and you hit back, you are aggressive. If you cry, you are weak. You are kind of always pretending to be something. But in those improv classes, there was no pressure to be anything except honest, and that made me happy."
He started attending auditions, and when he was 16 Kaluuya appeared in the BBC television play Shoot the Messenger. A role on BBC's long-running series Skins followed, and for the first two seasons of that show, he was part of the writing team. Fans of the dystopian television show Black Mirror will also recognize Kaluuya from his devastating appearance in the episode "Fifteen Million Merits," in which his character, Bing, tries to help a crush transcend the artificial society in which they live. But it was Kaluuya's star turn in the 2017 horror film Get Out that proved to be his breakout performance.
In Get Out, Kaluuya plays Chris, a successful African American photographer who visits his white girlfriend's family for the first time. If the visit is at first awkward, it eventually turns terrifying; throughout, director Jordan Peele deliciously subverts horror tropes even as he underlines the microaggressions inherent in racism. "When I first saw the script for Get Out, I thought, 'Wow, that's raw,'" Kaluuya shared in Vice. "I wanted Chris to be a character that black people would root for and identify with."
He succeeded, and then some. For his role as Chris, Kaluuya received an Academy Award nomination for best actor. And he's got some films lined up for 2018, too: a heist thriller, Widows, and Marvel's revolutionary, Afrocentric blockbuster, Black Panther. Kaluuya, no stranger to racism or the damning cycle of poverty, is thoughtful when he reflects on the path his life has taken. "That rage at the end [of Get Out]—I know that," he told the New York Times. "I was fortunate that I had acting. If you [have] that anger on the street and let it out, you get arrested. I get applause."
---
Please feel free to contact us with any comments or questions.
---
Help a Single Mom in Sister Chat