Dion Waiters: "Philly Cheese Swag"
---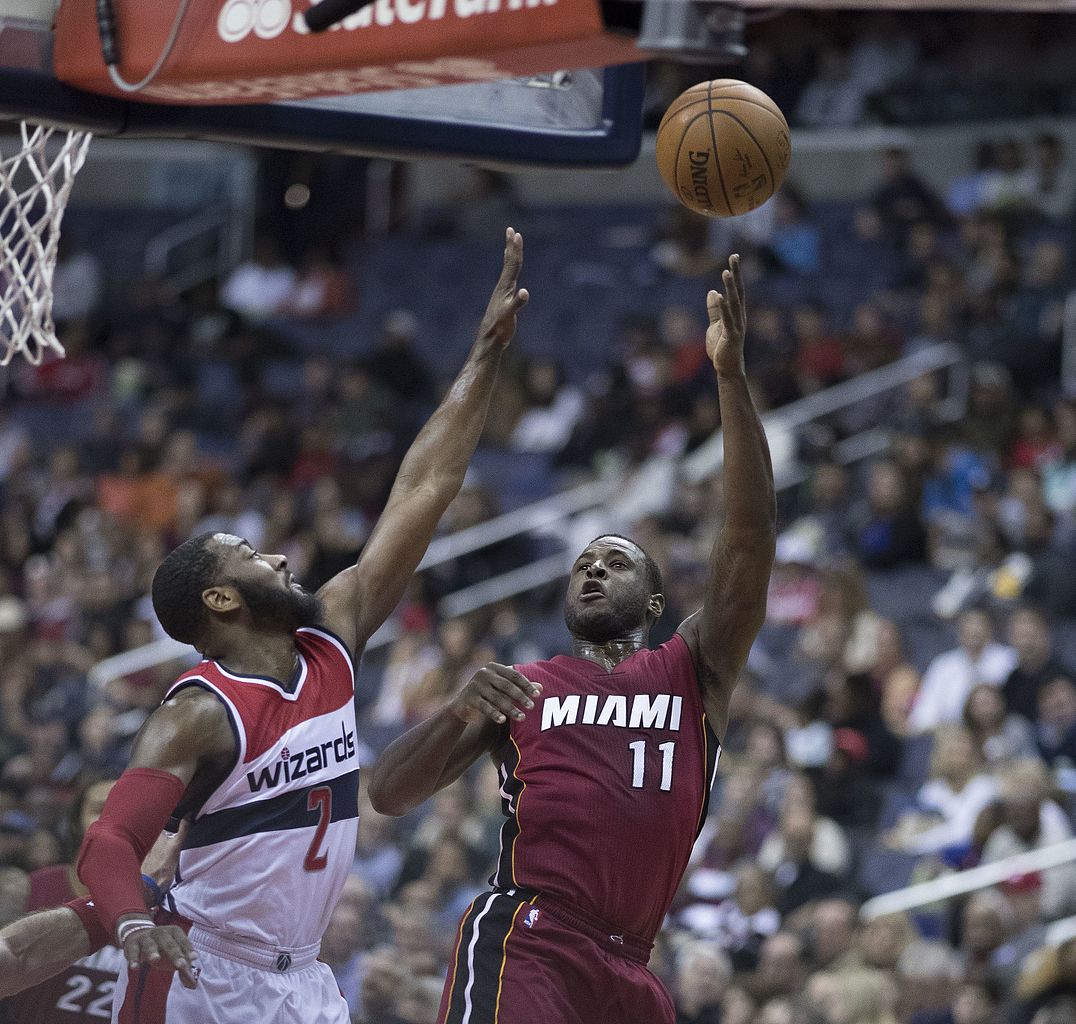 Image credit: Keith Allison (CC BY-SA 2.0)
Some call him cocky. But Miami Heat shooting guard and Philadelphia native Dion Waiters prefers to call his confidence "Philly cheese swag," a confidence that was rewarded in July 2017 when he signed a new $52 million four-year deal with the Heat. "You've got to make the best decision for yourself and your family," ESPN reported Waiters saying about his decision to return to the Heat. "That's what it was." Family is important to the basketball star, who is a doting dad to son Dion Rhamik Waiters and a doting son to his mom, Monique Brown. Brown was 17 when she gave birth to Waiters, and she raised her newborn as a Solo Mom. (Waiters's dad was in jail at the time of his birth.)
Eventually, Waiters's life also included a stepdad, James Barnes. There were happy times, but in the tough Philadelphia neighborhood where the athlete grew up, death was a specter that narrowly missed not only Waiters but also his mom. On a trip to the park, for example, mother and son narrowly missed being caught in the crossfire of a shoot-out. Waiters was eight years old. Brown was less lucky another day: driving home from the local skating rink with friends, she took a bullet in the leg when shooters thought the car contained the family members of the shooters' rivals. Brown survived, but Waiters, who was waiting up at home, still remembers the call informing him that his mom had been shot. "I'm thinking, you know, you think worst-case scenario," Waiters told Bleacher Report. Where he lived, getting shot wasn't uncommon—neither was dying from one's wounds.
But Brown survived, and has continued to thrive, the scar above her right knee notwithstanding. "Being that [the bullet] went through the door, the door actually slowed the bullet down," she has said. And though Waiters's childhood was rough ("Man, if you've been through what I've been through, you'd just be happy to be alive," he has said), the athlete also has fond memories of times shared with his mom, from summer visits to the beach in Wildwood, New Jersey, to watching Lifetime movies with everyone (Brown, Waiters, Waiters's girlfriend, and even the family dog) piled on the bed. Through it all, Brown, who worked long hours as a nurse to provide, made sure to include fun purchases for her son: video games, for instance, such as the annual edition of Madden or whatever was the "in" game at the time.
His own entrée to parenthood has been profound. "That was probably the biggest thing that happened to him in his life," Brown has said. "As far as him going from a boy to a man, it was when his son was born. He knew responsibility had kicked in."
It's a responsibility Waiters takes to heart. "Going through what I went through as a kid—my father not always being around—I always told myself I was going to be the best dad I could be, best father I could be for my child," Waiters told Bleacher Report. "I think that's one of the most beautiful things that you can go through as a parent, just being able to see their everyday life experiences, see the changes, the adaptations they make every day."
In Monique Brown, Dion Waiters has had a great parenting role model.
---
Please feel free to contact us with any comments or questions.
---
Help a Single Mom in Sister Chat