David Blaine: The Illusionist
---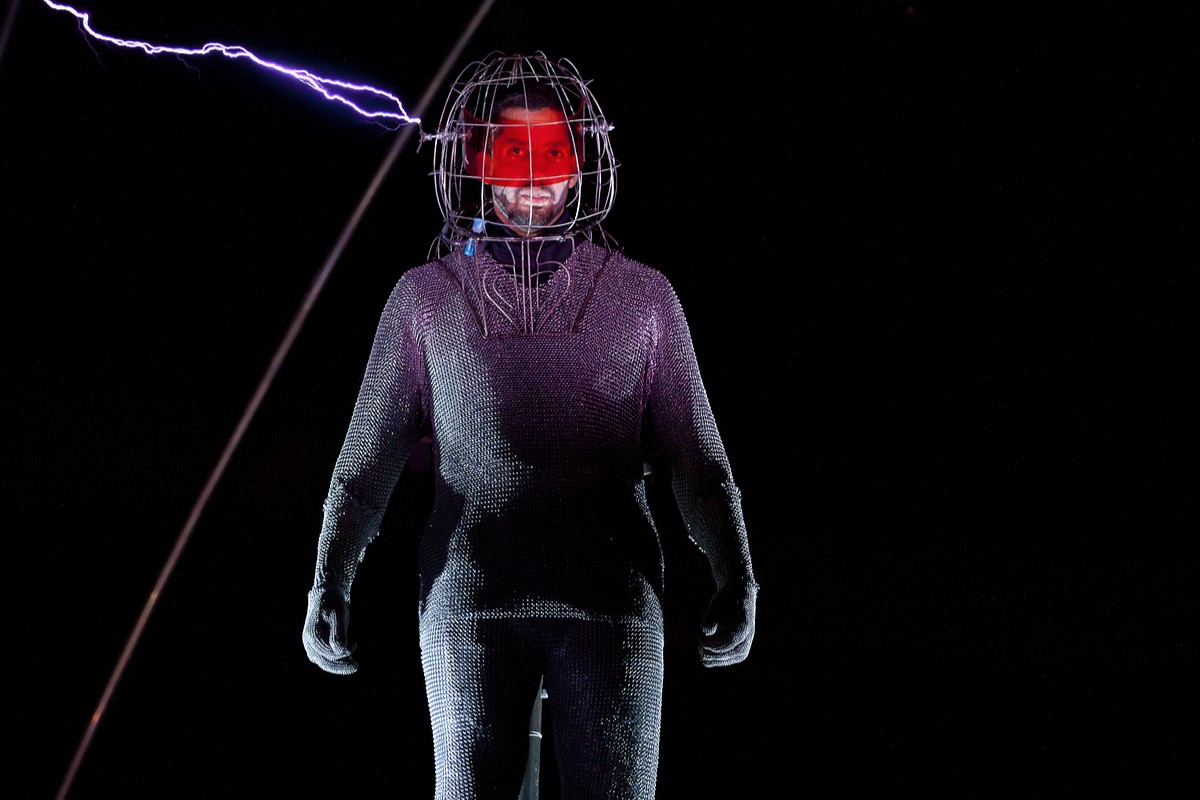 Image credit: Glynnis Jones/Shutterstock.com
It took two years to complete David Blaine's new ABC special Beyond Magic, which shows the gifted magician, illusionist, and endurance artist bewildering celebrity onlookers ranging from Emma Stone to Drake. During the show, Blaine catches a bullet with his teeth and pukes up frogs (seriously, the dude pukes up a frog), but if you ask Blaine, he might say that the real star is his mom, Patrice Maureen White. A schoolteacher and Solo Mom who worked at several jobs to make ends meet when Blaine was a boy, White always supported her son's efforts. "My mother encouraged [the magic] so much," he once said. "She was so supportive. Even if as a kid, I would do the dumbest trick, which now that I look back on some things, she would love it, she would say that's amazing, or if I'd make the ugliest drawing, she would hang it up. She was amazing."
Blaine's love for magic began when he was four years old and saw a magician perform in a subway. His mom subsequently gave him a deck of cards that had belonged to Blaine's grandmother. As he once remembered, "[M]y mother had this deck of cards that her mother had given her and that she passed on to me. It was a gypsy tarot deck that I used to carry everywhere." When, at five years old, he wowed a neighbor by creating an effect with the cards, he was impressed by the impact magic can have. He shared with his mom that he wanted to be a showman, and she was immediately, deeply supportive.
White died of ovarian cancer when Blaine was 21 years old, and it's been said that it was then he devoted his life to magic. In the years since, the illusionist has been buried alive, frozen alive, and sealed into a transparent Plexiglas case for 44 days without food. He even levitates: in fact, when he was 16 years old, he levitated for his doctor, who recommended he go in for further examination. Admittedly, his body has taken something of a beating after decades of showmanship: in Beyond Magic, he bites into a wine glass, shocking Arnold Schwarzenegger, and even Blaine admits the trick is hard on his body. "That one I have to stop," Blaine conceded to IndieWire. "Every time I drink hot and cold, I really feel it." Others concur. The special, which shows behind-the-scenes moments with the magician, includes a visit to Blaine's dentist, who tells him bluntly to stop eating glass.
But Blaine is confident he's got a handle on things and is, despite it all, taking care. "The combination of everything together is definitely taking a toll [on my body], chipping away slowly," he says. "But I do everything in my power to counteract that. I'm really concerned about having the right micronutrients every day and trying to reverse what could be going wrong." It's a safe bet that Solo Mom Patrice, who encouraged him from the get-go, would be proud.
---
Please feel free to contact us with any comments or questions.
---
Help a Single Mom in Sister Chat