Léa Seydoux: "I Made Myself Strong"
---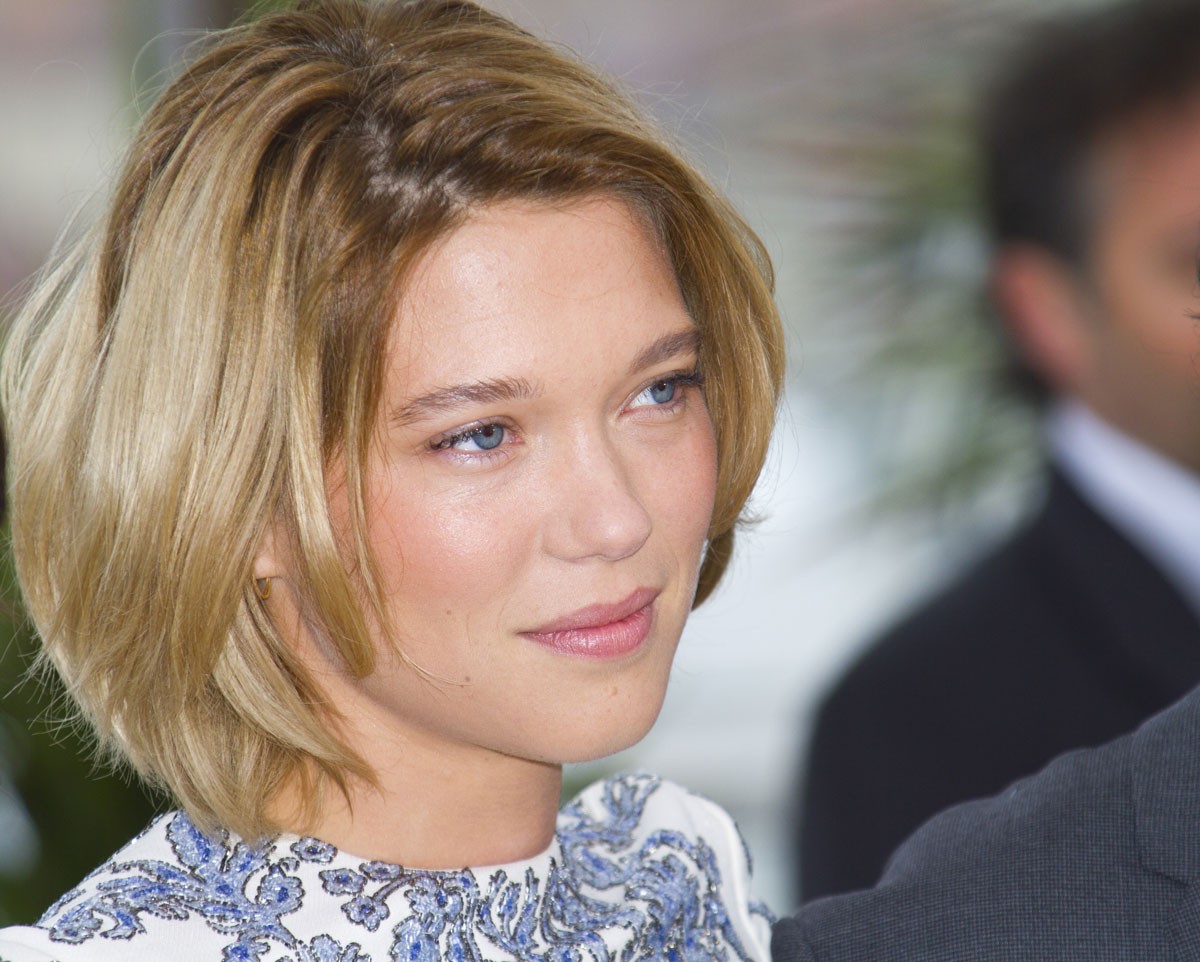 Image credit: Denis Makarenko/Shutterstock.com
For those who haven't yet seen the new James Bond film, Spectre, French actress Léa Seydoux plays Bond girl Dr. Madeleine Swann. Swann is a psychologist working at a private medical clinic in the Austrian Alps. In real life, Seydoux's parents divorced when she was three years old; Seydoux's mom, Valérie Schlumberger, expanded her daughter's horizons. Schlumberger moved to Senegal at 16 and fell in love with the country. She is the founder of the boutique CSAO, which showcases the work of African artists. She has subsequently shared her love of Africa with her daughter: Seydoux is the "godmother" of L'Empire des Enfants, an association in Senegal founded by Schlumberger that helps kids in difficult circumstances find their way in life.
As exotic and exciting as those influences may be, Seydoux's own life hasn't always been a fairy tale. She has described herself as lonely: in an interview with Hemispheres magazine, Seydoux shared, "I love to be lonely. I'm French, and we find suffering poetic." And a November 2015 article from Net-a-Porter's the Edit discloses that growing up, Seydoux may have struggled with dyslexia. Recalling a phone call her mother got after Seydoux performed poorly on an IQ test, Seydoux remembers, "[The school] called my mother and were like, 'Your daughter has a serious problem.' [My score] was very low! Very!" She goes on, "I did feel rejected, but . . . I just wasn't suited to school. I was already watching people. I realized that the world is hostile. I [thought], 'OK, how am I going to survive in this world?' I was like . . . Like an animal. . . . I made myself strong."
Part of being strong has meant being adaptable. Seydoux credits her frequent travel, including trips to see her mom in Senegal, where Schlumberger lived and worked, with forcing her to adapt, be flexible, and hone the role-play skills that would serve her so well when she began to pursue acting. Perhaps she has channeled some of that resilience into her roles. Seydoux discusses the strength of her Dr. Swann character in Spectre during an interview with the Telegraph. And acting seems to run in the family: Schlumberger herself was an actress before she changed courses and decided to pursue philanthropy.
---
Please feel free to contact us with any comments or questions.
---
Help a Single Mom in Sister Chat