Solange Knowles: In Sync
---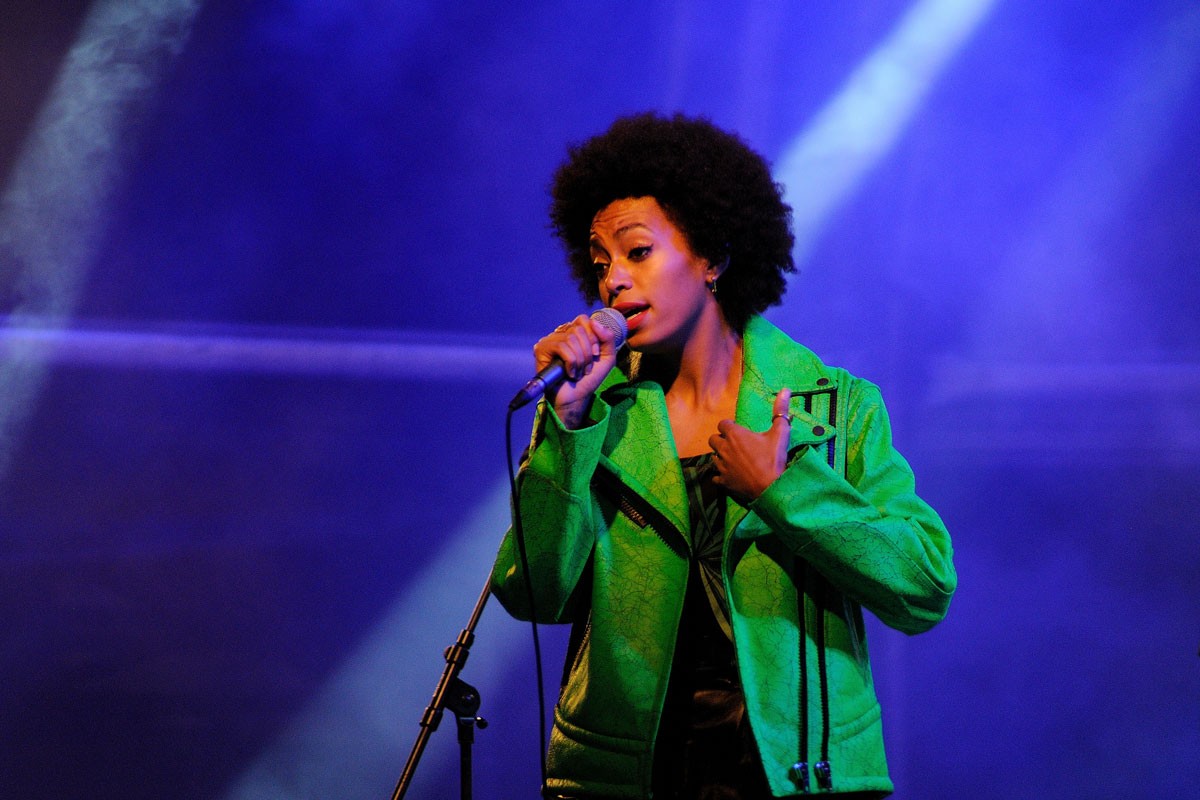 Image credit: Christian Bertrand/Shutterstock.com
American singer, songwriter, model, and actress Solange Knowles knows something about declaring her independence. The singer had to establish early on that as a musician, she wasn't living in the shadow of her big sis, Beyoncé Knowles. Then came divorce from Daniel Smith, her high-school sweetheart and the father of their son, Daniel Julez.
In 2014, Solange married music-video director Alan Ferguson, but her years as a young Solo Mom were important ones, characterized by joys and challenges. "I have been so blessed, number one, that my son is the coolest kid ever," Knowles told Sister 2 Sister magazine in 2008. "[Motherhood] is definitely a balancing act, and it is not at all easy. I do the best I can, which involves a lot of saying no to things, actually, and a lot of really organized scheduling and a lot of help, to be honest," she shared with Brooklyn Magazine in a 2013 interview.
Knowles took to Twitter in 2013 to announce the launch of her new record label, Saint Records, and released her long-awaited third studio album, A Seat at the Table, in September 2016. One of its tracks, "Cranes in the Sky," earned her a Grammy Award for Best R&B Performance in 2017. Through it all, Knowles and her son have shared a love of music. At Knowles's wedding to Ferguson, mother and son performed a choreographed dance together to Rae Sremmurd's "No Flex Zone." The pair made headlines with their harmonious moves, but as Solange sees it, the two have been in sync since the day Daniel Julez came into the world. As she told People magazine in 2008, "My son has been my focus ever since the day he was born. He's been the light of my life, the inspiration behind everything."
---
Please feel free to contact us with any comments or questions.
---
Help a Single Mom in Sister Chat