Coretta Scott King: Marching On as a Solo Mom
---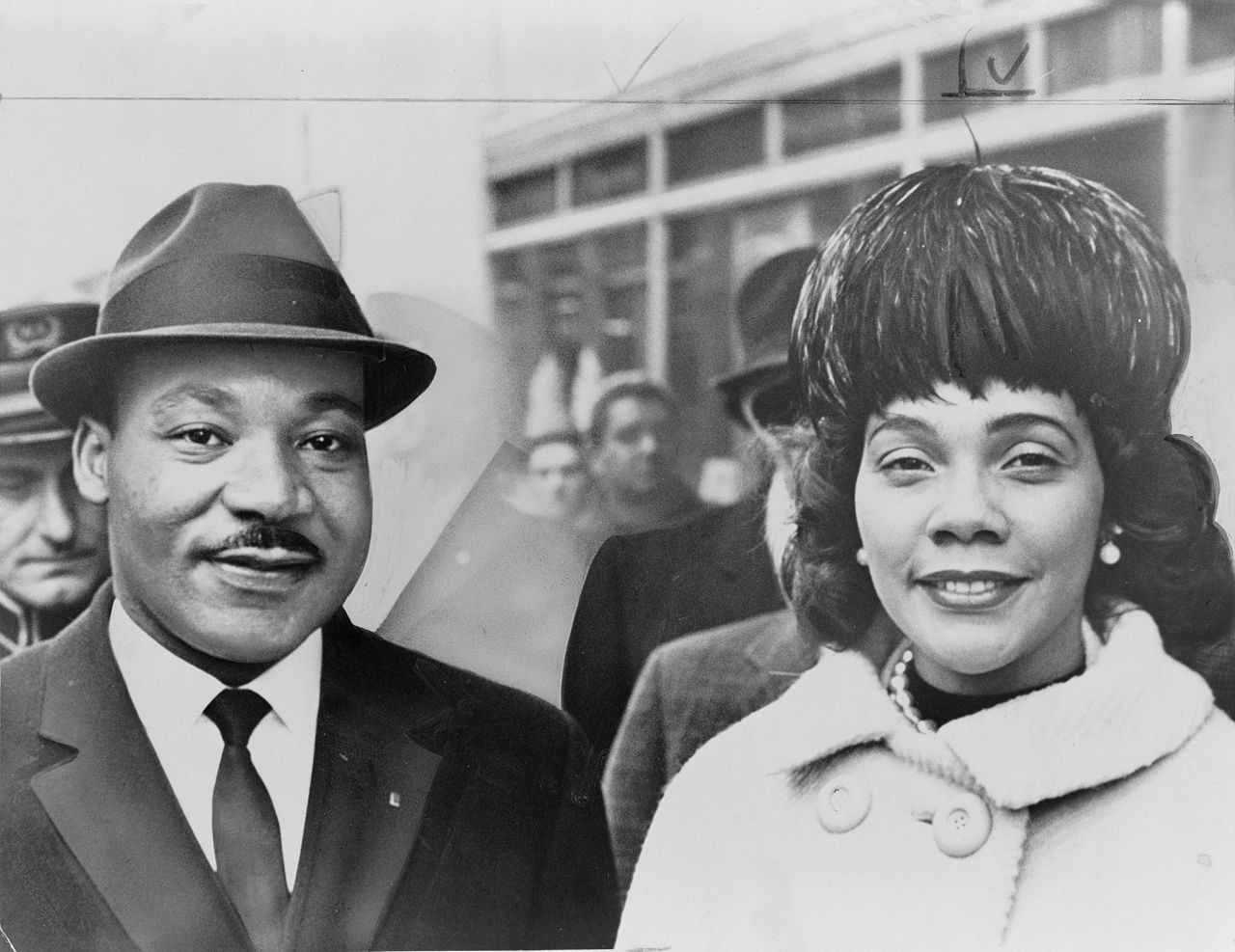 Four days after Martin Luther King, Jr., was assassinated while standing on a hotel balcony in Memphis, Tennessee, Coretta Scott King brought their four children to Memphis to attend his funeral. She asked that the casket be left open so their children could see their father and understand that he wouldn't be coming home. While in Memphis, she led the city's sanitation workers on the march her husband had planned to lead, along with Yolanda, age 12; Martin Luther King III, age 10; and Dexter, age seven. Only little Bernice, who had turned five a month before, didn't join in. At the end of the march, the grieving widow addressed the crowd, saying that although her husband had traveled frequently for his work with the civil rights movement, "his children knew that Daddy loved them, and the time he spent with them was well spent."
Soon after the funeral, King gave another speech—this time at a peace rally in New York—using notes her husband had made before his death. Looking for a successor to lead the civil rights movement, King got in touch with Josephine Baker, a dancer, singer, actress, activist, and Solo Mom of 12 adopted children. But Baker declined to step in, saying her children were "too young to lose their mother." So King decided to take her husband's place and continue the work he had begun, founding the Martin Luther King, Jr., Center for Nonviolent Social Change (aka The King Center) in Atlanta and serving as its president and CEO.
Her work took her to India, Italy, and England, where she became the first woman to preach a sermon at St. Paul's Cathedral in London. King soon expanded her focus to include women's rights, saying that women should work together "to fight the three great evils of racism, poverty, and war." Her son Dexter eventually took over as the leader of The King Center, while Bernice followed in her father's footsteps and became a minister. Yolanda, who died in 2007, and Martin Luther King III both became community activists and public speakers, working hard to make their father's dream of a nation where children are not "judged by the color of their skin but by the content of their character" come true.
---
Please feel free to contact us with any comments or questions.
---
Help a Single Mom in Sister Chat