Carrie Fisher: Approaching Tough Issues with Humor
---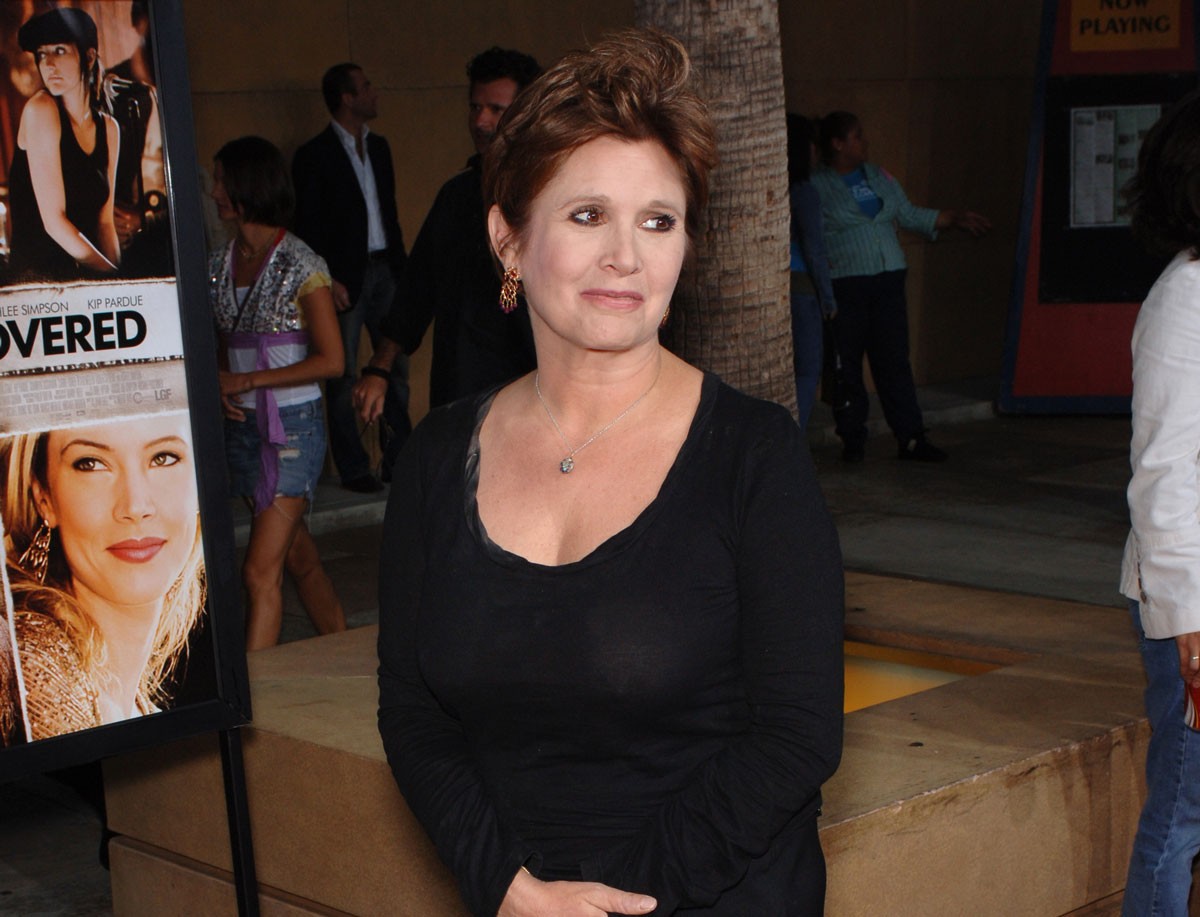 Image credit: Featureflash/Shutterstock.com
Hilarious and smart, Carrie Fisher pulled no punches. The actress, novelist, screenwriter, and Solo Mom adored her daughter, Billie, and was up front about the fact that she signed on for Star Wars as a teenager because she thought it would be a lark, and said that when she dies, she supposes everyone will be remembering that metal bikini from Return of the Jedi. As she says in her memoir Shockaholic (Simon & Schuster, reprint edition, 2012): "What you'll have of me after I journey to that great Death Star in the sky is an extremely accomplished daughter, a few books, and a picture of a stern-looking girl wearing some kind of metal bikini lounging on a giant, drooling squid, behind a newscaster informing you of the passing of Princess Leia after a long battle with her head."
The funny and outspoken child of singer Eddie Fisher and actress Debbie Reynolds was nothing if not a survivor. Fisher was candid about her struggles to overcome depression and drug addiction over the years, discussing her ups and downs with insight and humor in her memoirs Wishful Drinking (Simon & Schuster, reprint edition, 2009) and Shockaholic. As she told SJ Magazine, "If you can talk about something humorously then, in my book, you're allowed to talk about it." She was also incredibly proud of her daughter, Billie Lourd, whose father is Fisher's ex, talent agent Bryan Lourd. "My daughter is imperturbable," Fisher told SJ Magazine. "She apparently can't be fazed, because unfortunately, she had to see me in mental hospitals. I think it makes her so kind. It's made her empathetic, very caring. I'm so proud of her for that. That's what my daughter is—she's very patient."
The girl is also talented. Billie follows in her mom's footsteps, appearing along with Fisher in the 2015 theatrical release Star Wars: Episode VII—The Force Awakens. But art imitates life only so far: as Billie explains to Interview magazine, "I'm not [playing] Princess Leia's daughter." She's also costarring with actresses Emma Roberts and Jamie Lee Curtis in the Fox series Scream Queens and is working on her own bluesy, R&B-influenced music.
If Billie evidences talent and resilience, at least some of it can be traced back to her mom. In a Daily Mail piece, the interviewer notices a photo in Fisher's house: it's of Fisher, chatting with the man who would eventually steal Bryan away. (In 1993, Bryan left Fisher for another man.) "My daughter . . . asks me why I keep it there and I say, 'Because it's something I made it through.' It's a failure I learnt from."
As Billie grew up, Fisher also learned how to navigate her changed relationship with Bryan. "Bryan's a good man in lots of ways. It took a while to adjust, but then we started going on vacations—Billie, me, Bryan and this guy he was seeing. That's how much we loved her. I wanted Billie to see [her dad and I] could be friends."
"She's just really bright and pretty and hilarious and has a great voice," Fisher said of her daughter. "She's a DNA jackpot!"
Carrie Fisher has been a household name for decades, but you can still watch the audition that started it all:
Sadly, Fisher passed away on December 27, 2016.
---
Please feel free to contact us with any comments or questions.
---
Help a Single Mom in Sister Chat