Combating domestic violence in northwest Connecticut
We are proud to feature Women's Support Services (WSS), Inc., a nonprofit domestic violence agency serving Northwest Connecticut and the surrounding communities in New York and Massachusetts. The mission of WSS is to create a community free of domestic violence and abuse through intervention, prevention, and education. The agency offers free, confidential, client-centered services focused on safety, support, advocacy, and community outreach.
WSS is committed to promoting coordinated community response—a commitment that draws on its entire community to combat abuse and promote messages of healthy behavior while capitalizing on individual competencies of agencies to provide a holistic approach to intervention.
Domestic violence and abuse is a pervasive cultural problem. According to national surveys conducted by the Centers for Disease Control and Prevention, one in three women in Connecticut will experience rape, physical violence, and/or stalking by an intimate partner in her lifetime. In addition, results from 2013 and 2015 Connecticut School Health Surveys revealed that one in four Connecticut teens experiences dating abuse each year.
WSS's current services include a 24-hour confidential hotline, a short-term emergency shelter, individual counseling and safety planning, case management, support groups, legal advocacy, transportation, and referrals. WSS staff members are available to accompany persons to court and help them obtain financial assistance, housing, employment, clothing, day care, and other needs. In addition to providing direct services for victims of abuse, WSS is committed to violence prevention and offers programming in its area schools and communities. It provides speakers for community groups, organizes community-awareness activities, trains local professionals, and runs a violence-prevention education program for grades pre-K through 12.
In the past year, WSS:
Worked with 527 clients—including 41 children—to provide support services and crisis response
Led 343 sessions on topics ranging from bullying and healthy relationships to teen dating violence and conflict resolution in schools, day-care centers, and facilities
Delivered 794 individual counseling sessions
Provided court-based advocacy and support to 250 victims of family violence
One of the women in the organization doing this important work on behalf of women and their families is Jess Troy, who is an adult advocate at WSS. She's been involved with WSS since the fall of 2015 when she came in as an intern, and she came back in the summer of 2016 as a staff member. This year Troy will earn a bachelor's degree in general studies with a theme in human services and a minor in women, gender, and sexuality studies from the University of Connecticut. She also is applying to Master of Social Work programs and has worked in human services for 12 years. Her areas of focus include persons with developmental disabilities and the geriatric population.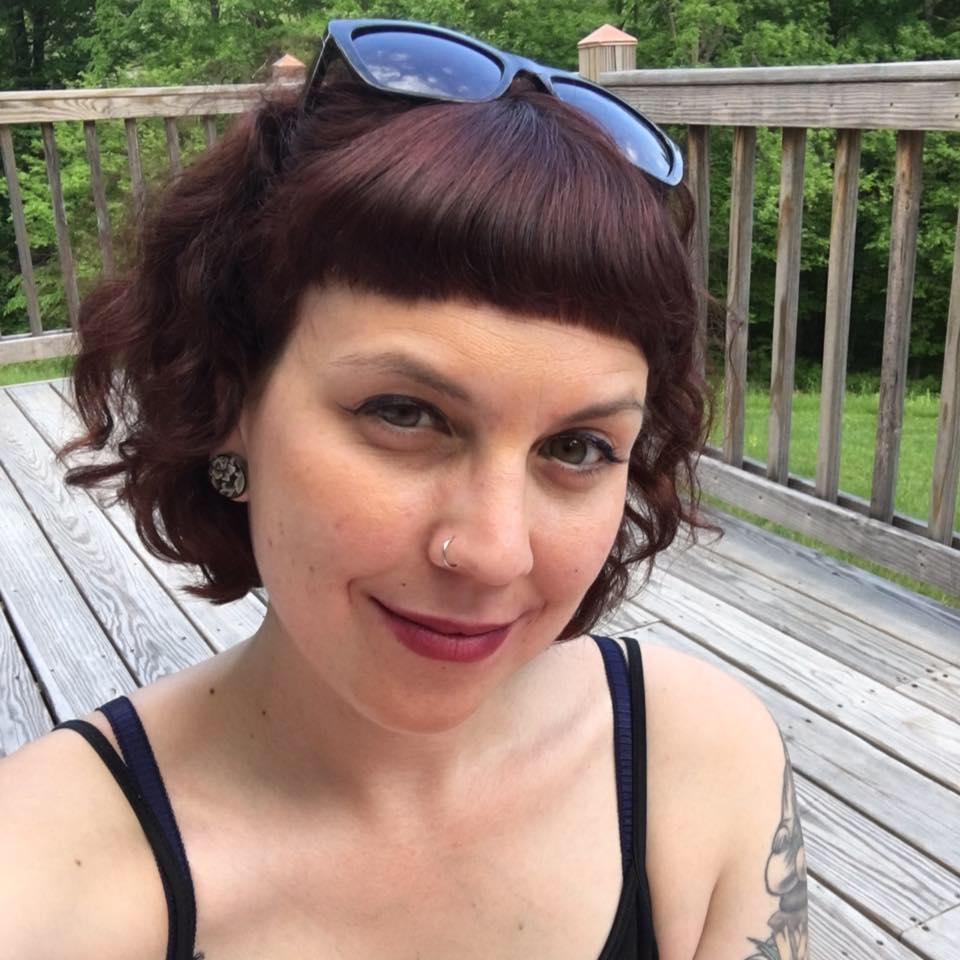 Troy is a survivor of domestic violence, and after working on her own healing, she felt a calling to join the battered women's movement. She is a Solo Mom to an incredible, loving seven-year-old boy. Troy is a practicing Zen Buddhist and licensed massage therapist.
We were fortunate to have the chance to sit down with Troy for a personal perspective on the important work of WSS.
Q: When and why did you get involved with Women's Support Services?
A: I decided to get into domestic violence work after I started healing from my own domestic violence relationships. As a survivor, I felt a calling to get into the work and help others through it. Shortly after my healing, I went back to school to finish my bachelor's degree. I minored in women, gender, and sexuality studies. This program offered an internship. I looked around at different domestic violence agencies in the area, but my mentor suggested WSS. I went in to meet with my supervisor and felt at home. The minute I walked in, I envisioned being a survivor walking in for the first time, and I felt the comfort and warmth of the building as well as the staff. I knew I needed to be a part of this agency. I interned in the fall of 2015, and in July 2016, my supervisor called and offered me a position.
Q: What are the key services your organization provides? What kind of difficulties do your clients face?
A: At WSS, we offer a wide range of services. We provide counseling; safety planning; support groups; legal advocacy in both criminal and civil courts; housing, career, and financial support; and so much more. We help survivors get back on their feet, as many have lost so much at the hands of an abusive partner.
Q: How many Solo Moms or Solo Mom families are you able to help? Is there any family or mom in particular that stands out for you? Can you share their story?
A: We help many Solo Mom families. Many survivors are leaving abusive relationships with their husbands or partners with children in common. It is hard to think of a mom in particular who stands out to me, as all of them are amazing. The moms we have worked with are so brave. They have worked so hard in the relationship and in leaving to keep their children and themselves safe. Many are forced to coparent with their abusers due to the court systems. Sometimes the court systems rule unfairly, and survivors are forced to have interaction with their abusers, but they continue to be resilient. They continue to fight for the safety of their children and themselves. We work to help support them in their new role as Solo Moms, as well. We offer parenting groups, safety planning with children, and child advocacy services, too.
Q: Is there a memorable event or situation that demonstrates the goals of your organization?
A: There are so many memorable moments in this work that demonstrate the goals of WSS. I often reflect on the feelings of unity that I experience with the other advocates when we all meet at our annual vigil. It is a time when we all gather to remember those victims who have lost their lives to domestic violence in the past year, and it is also a time for all of the advocates to come together and reflect on the work that year. During this time, I look at each of my fellow staff members and think of a moment. It could be the call from the Family Victim Advocate notifying the office that an abuser was held accountable by the criminal court system after many months of advocacy and safety planning. Or the times when I worked with the Child Advocate to secure safety for a mother and her children by sending them to another state where they can start to rebuild their lives. I think the most poignant moments are when survivors transition on from our services because they have achieved safety and independence. In those moments, it is so clear that they are not the victims who first walked into WSS, tired and worn down. Instead, they are now survivors, in charge of their own futures, with a look of empowerment on their faces and in their body language. These moments are true demonstrations of our goals at WSS.
Q: What are some of the challenges your organization faces in terms of funding and support?
A: As any nonprofit knows, fundraising is an ongoing challenge. Our funding comes from a variety of sources: federal, state, and town grants; private grants; and individual contributions and events. WSS enjoys enormous support from our local community, which is exemplified in our signature fundraiser, Trade Secrets. This rare-plant and garden/antiques sale and garden tour event raises one-third of WSS's operating budget. The second-largest source of income is through state and federal grants.
Our primary concern is that funding received through the Violence Against Women Act (VAWA) is currently under threat by the new administration. Initially passed in 1994, VAWA supports comprehensive, cost-effective responses to crimes of domestic violence, sexual assault, dating violence, and stalking. Victims of these crimes rely on federally funded services such as shelter, rape-crisis services, legal assistance, direct counseling, and more. Cuts to these programs will severely hamper the ability of domestic violence agencies to meet the needs of clients and is of primary concern to domestic violence agencies across the country.
Q: How have you been impacted by this work? Has it changed you in any way?
A: It is amazing to see the transformations that take place in this line of work. The survivors who come in are not the survivors who leave. This work has touched my heart in ways I cannot describe. Each survivor who comes in becomes more empowered, and most want to give back. It has restored my faith in humanity. Survivors have faced brutality and horror for years, but they are so resilient and ready to help change things so others do not have to go through what they did, whether by lobbying for stricter laws, advocating with law enforcement or newspapers when they were treated unfairly so no one else has to go through this, or thinking about giving their special talents to work directly with survivors. Doing this work has given my life even more meaning. It is definitely where I am supposed to be.
Q: What are you most proud of in terms of your work and participation with WSS?
A: I am most proud to be able to provide such a caring, supportive place for the survivors to come to. Most survivors feel very valued and supported when they come to WSS. They are so grateful for our services. We are a great team of true-hearted feminists here at WSS and continue to support each other. As a Solo Mom, I am supported by all the staff here in balancing my professional and personal life. I am very fortunate that many staff members are former Solo Moms and understand what being a Solo Mom entails. I am truly blessed and honored to be part of the team.
Thank you, Jess, for your passion and commitment to helping moms escape dangerous domestic situations. Home should never be a place that's dangerous or scary. And thank you, WSS, for all that you do to keep women and their children safe.
There are many ways in which you can become involved in efforts by WSS to end domestic violence and abuse. Please join us: http://www.wssdv.org and www.facebook.com/Womens.Support.Services.
At ESME, we have a Domestic Violence Tribe and ESME Domestic Violence, a closed Facebook group dedicated to moms who've experienced domestic violence. You will find a community of Sisters who are there for you.
---
Please feel free to contact us with any comments or questions.